Family Weekend
---
We are happy to announce that Family Weekend 2022 will be Friday, September 30 through Sunday, October 2, 2022 with the UCF Football game against Southern Methodist University (SMU) being on Saturday, October 1.
Registration for Family Weekend 2022 will open in August 1, 2022! Check back here for more details in the future!
A Word from the Parent Council Chair
Dear Parents,
As the proud parent of two UCF graduates and a current student, I care deeply about this special university. Although I didn't attend UCF, my heart is where my children are. I believe UCF is everything a university should be: innovative, accessible and academically excellent.
Naturally, Family Weekend is one of my favorite times to visit campus along with my fellow UCF Parent & Family Philanthropy Council members.
There's nothing quite like the fun and electric atmosphere of this UCF tradition. I encourage you to experience it for yourself while building some new memories with your family.
If you're interested in becoming an active part of UCF year-round, we love welcoming new members to the council. Please connect with our university contact, Annie O'Donnell, to learn more about our group and the work we do to enhance the student experience at UCF for all Knights.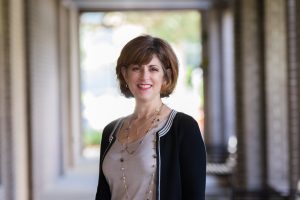 Sincerely,
Cecile Bertot P'17 '19 '23
Parent & Family Philanthropy Council Chair