Family Weekend
---
We are thrilled to announce that the Pegasus Parent Program at the University of Central Florida will host the university's annual Family Weekend this year on October 8-10, 2021 and you're invited! We can't wait for you to join us for this fun-filled weekend to be hosted in-person on the UCF Main Campus. The weekend's events include a Friday Knight Welcome, Saturday Tailgate, and the East Carolina vs. Knights football game. It's sure to be a weekend you don't want to miss!
Registration is now closed. If you have any questions, please contact UCFParents@ucf.edu.
Schedule of Events can be found here.
The deadline to register is September 20, 2021 at 5pm; unfortunately, we are unable to accommodate any additional registrations after this deadline. If you have any questions, please call Pegasus Parent Program at (407) 823-5105 or email ucfparents@ucf.edu.
We can't wait to see you all there!
Interested in booking a hotel? Check out information here. 
A Word from the Parent Council Chair
Dear Parents,
I care deeply about lots of things at UCF. Number one is my status as a proud UCF Alumna and Parent of 2021 graduate with a degree in in legal studies. Another is athletics — I hold season tickets to Knights football, and I love to attend games with my family.
So naturally, Family Weekend is one of my favorite times to visit campus along with my fellow UCF Parent & Family Philanthropy Council members.
There's nothing quite like the fun and electric atmosphere of this UCF tradition. I encourage you to experience it for yourself while building some new memories with your family.
If you're interested in becoming an active part of UCF year-round, we love welcoming new members to the council. Please connect with our university contact, Annie O'Donnell, to learn more about our group and the work we do to enhance the student experience at UCF for all Knights.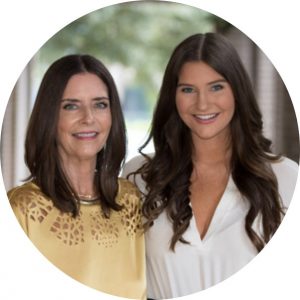 Sincerely,


Michele Engle '88 P'21
Parent & Family Philanthropy Council Chair